Our story
Ework Group is total talent solutions provider operating in Sweden, Denmark, Norway, Finland and Poland. We are bridging the gap between talent and assignments. Through a vast portfolio of services and product solutions, we make talent accessible to organizations, as well as assignments accessible to professionals, in order to contribute to more dynamic, well-functioning and future proof talent supply chains.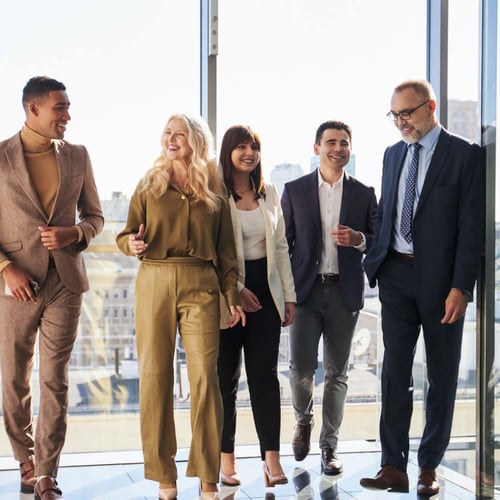 Who we are
Professionals of all sizes cooperate with Ework Group as a vital source of assignment daily to boost their business. From the freelancer searching for the next assignment to advance the career, to the largest consultant firms looking to complement their own customer portfolio with a steady stream of assignments for their employees.

As an independent talent provider, we nurture the relationship with our clients and become experts in their business, culture and needs. We manage the whole recruitment process and source the consultants for our clients from the open market by posting the assignments publicly on our platform Verama. Unbiased, we match the most suitable candidates based on skills, experience and personality fit, in relation to fair market rates.
With our commitment, experience, and smart tools, we strengthen professionals and organizations.
Our envisioned future
Our vision is a society where talents thrive and amplify success.


How? We form successful collaborations
We accelerate transformation and growth through a holistic approach to talent management, by bridging brilliant minds to great ideas, for the benefit of individuals, organizations and society.
Our values
We have processes that guide our work. However, the most powerful tool is our company values:
Collaborative
We learn
and create together
Our values reflect our dedication to delivering quality service, building lasting relationships, and driving customer success through effective teamwork and a growth mindset.