Our story
Ework Group was founded in 2000 and we are a provider of total talent solutions, supplying professionals to many of northern Europe's leading companies. We accelerate the growth and development of clients' operations by matching highly qualified professionals with assignments that are on the front line of technological development and the green transformation.
We are bridging the gap between talent and assignments through a vast portfolio of services and product solutions. We make talent accessible to organizations, as well as assignments accessible to professionals, in order to contribute to more dynamic, well-functioning and future proof talent supply chains.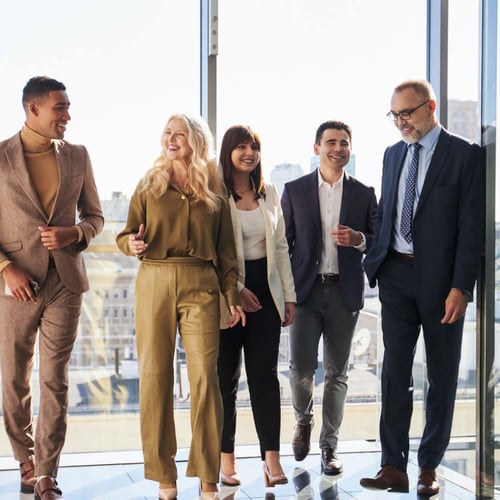 Solutions portfolio supporting the skills economy
The growing skills economy – where skill, rather than role, is the driver – requires matching that bridges the gap between talents and assignments. Using a broad portfolio of services and product solutions, we make professionals available to companies – and exciting assignments available to professionals. This promotes a more dynamic, functional, and future-proof talent supply.
We collaborate long-term with clients in both the private and the public sector to manage their talent supply and act as strategic advisor. With no in-house professionals, we focus entirely on broadening our network of partners and professionals to be able to deliver the best talents. Through access to attractive assignments and additional services we help individuals, freelancers and consulting companies grow and reach their full potential.
Ework's Talent Solutions
To Ework, being able to offer the cutting-edge skillsets that are required to address our clients' challenges is crucial. We do this by various services and solutions that facilitate recruitment, business processes and administration.
Consulting Services
Ework offers consulting services with different complexity where we match clients' assignments with professionals in our network. It can range from single professionals, several to whole teams of professionals.
Managed Services
With our Managed Services we help companies and organizations with a complete solution for their daily management of hired professionals. Everything from administration to timekeeping and invoicing.
Add-on services
Ework offers different add-on services that simplifies administration and matching processes. We also offer advice in strategic talent management and perform security background checks. This to add value and create competitive advantage throughout the value chain.
Digital solutions
An important enabler for Ework's services is the global digital platform Verama, where clients' assignments and professionals' profiles are available, and where we can also offer our clients a complete system support for consulting purchases.